Welcome to NEVESCO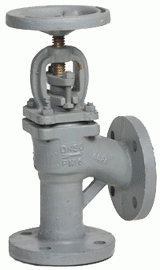 North East Valves & Engineering Supply Co Ltd (NEVESCO)
Need an industrial valve for a marine or engineering installation?
Our dedicated procurement team here at North East Valves & Engineering Supply Co Ltd (NEVESCO) offer a fast, no-nonsense approach to meeting your needs. Dealing direct with a broad range valve manufacturers world-wide, we can usually supply to deadline, avoiding costly delays and keeping your project on track.
We are not only valve suppliers. We also offer help and support in identifying your exact requirement and we can often provide a more effective, alternative solution to your problem.
With many years experience in the valve business, supplying to major players in the marine and engineering industries, we firmly believe that nobody knows valves like we do!
Call us now on 0191 415 0037